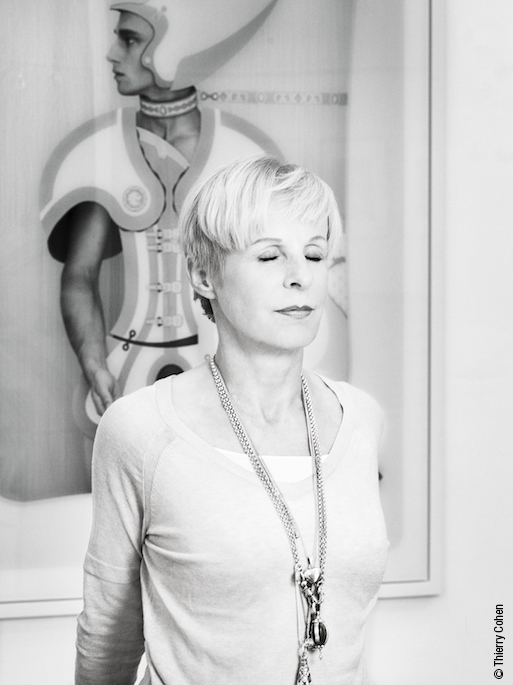 À propos
About
La Galerie Esther Woerdehoff, installée à Paris depuis 1996 et spécialisée en photographies classique et contemporaine, vient d'ouvrir un espace à Genève, dans le quartier des Bains.
Tout en restant fidèle à la programmation artistique de la galerie parisienne, qui privilégie la présentation de photographes confirmés ou à mi-chemin de leur carrière, aussi bien que des dessinateurs et plasticiens faisant éclater les dimensions du médium photographique, la galeriste souhaite intégrer à l'espace genevois des talents de la nouvelle génération suisse qui méritent d'être reconnus.
Avec six expositions, aussi bien à Genève qu'à Paris, et une présence régulière sur les foires d'art internationales, les deux galeries sont des lieux phares dans le monde de la création photographique. L'espace de Genève s'inscrit dans le dynamisme de l'art de la photographie qui s'étire tout au long du Lac Léman, de Genève jusqu'à Vevey.
Galerie Esther Woerdehoff, founded in Paris in 1996, opened a second gallery in Geneva in June 2021. The Gallery is in the Quartier des Bains, home to the city's lively art scene.
All while the artistic programme of Galerie Esther Woerdehoff continues to focus on established and mid-career photographes and those whose work 'explodes' the dimensions of the medium of photography, with the integration of video, drawings and other fine art mediums, the Geneva space also looks to present the new generation of Swiss talent that deserves to be recognised.
With six exhibitions a year in Geneva as well as in Paris, and a regular presence at international fairs, the two galleries are turning points in the world of photographic creation.
The space in Geneva is part of the 'dynamism' of the miles of photography that extend the length of the northern shore of Lac Leman, from Geneva to Lausanne and Vevey.